It's the season for holiday music! Our expert staff has lined up some great holiday sheet music titles just in time to prepare your band, classroom, or church group for those special Christmas 2016 performances. You can preview audio of most holiday titles on our website product pages, and be sure to look through the assortment of accompaniment material available.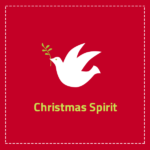 CHRISTMAS SPIRIT
Our Christmas Spirit collection features our new and best-selling Christmas sheet music favorites for jazz, band, orchestra, keyboard, and more. Help your band audience get lost in festive music that's just right for the season. For the adventurous, check out A Swashbuckling Christmas and celebrate the holidays on the high seas! Looking for something more general? A Whole Lot of Christmas will do the trick. And for a traditional holiday band performance, you can't go wrong with the Hallelujah Chorus.
Perk up your Christmas piano selections with a A Tradional Christmas, new from Melody Bober! Or if Catherine Rollin is more your style, try Christmas Treats and Treasures book 1, book 2, or book 3. And new from Phillip Keveren this year is Grown Up Christmas List, a selection of 14 expertly arranged songs.
Start shopping for new & best-selling holiday music!
---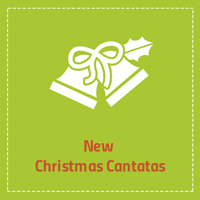 CHRISTMAS CANTATAS
Christmas cantatas are a wonderful way to commemorate the story of Christmas. Invitation to a Miracle is a colorful and poetic narration telling the timeless stoy of the birth of Christ. Celebrate His arrival and worship the Holy Child with the exciting choir musical, Jesus. Look for Christmas cantata sheet music that was created specially for senior adult choirs, featuring large print and easy-to-sing vocals.
Start shopping for new Christmas cantatas!
---
NEW FALL AND WINTER CHORAL
Merry voices singing in harmony is a special delight during the holiday season, and Pender's has wonderful fall and winter choral publications featuring Christmas workshop songs, keyboard favorites, cantatas, educational materials, and more. See Amid the Winter's Snow is a stunning arrangement that swells with emotion as the text unfolds! Part love song, part lullaby, part ballad, This Holy Night is a sensational Christmas Eve selection. Find the right fall and winter choral music for your program at Pender's.
Shop for fall sacred sounds, and worship songs now!
---
Whatever the occasion, whether an old favorite or a completely new piece, we hope you find the holiday sheet music you're looking for. If you have any questions about a particular title, or need assistance determining what related products are necessary, please contact us — we'd love to help.