'Tis the season for holiday music! Our expert staff is fluent in the universal language of music for every occasion, and they've lined up some great holiday sheet music titles just in time to prepare your band, classroom, or church group for those special Christmas performances. Don't forget you can preview audio of most holiday titles, and be sure to look through the assortment of accompaniment material available.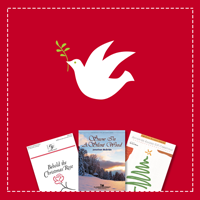 CHRISTMAS SPIRIT
Our Christmas Spirit collection features our new and best-selling Christmas sheet music favorites for jazz, band, orchestra, and more. Help your audience get lost in festive music that's just right for the season. Be transported by a horse-drawn sleigh over wind-swept hills through white snow in Snowfall and Sleighride. Want to try something new? Introduce a reimagined classic like Wenceslas Meets Vivaldi to this year's holiday program.
Start shopping for new & best-selling holiday music!
---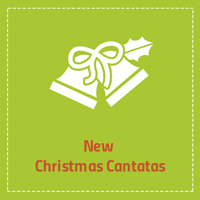 CHRISTMAS CANTATAS
Christmas cantatas are a wonderful way to commemorate the story of Christmas. Our new titles offer unique and inspiring perspectives, like Noel Celebration, which narrates the familiar story through the eyes of first-hand witnesses to the birth of Jesus. Look for Christmas cantata sheet music that was created specially for senior adult choirs, featuring large print and easy-to-sing vocals.
Start shopping for new Christmas cantatas!
---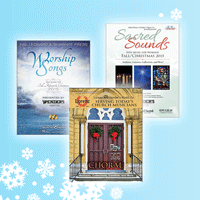 NEW FALL & WINTER CHORAL
The sound of merry voices singing in perfect harmony is as much a part of the winter season as pine trees and fireside readings of "The Night Before Christmas." Browse our new fall and winter choral publications, featuring Christmas worship songs, keyboard favorites, cantatas, educational materials, and more. Find the perfect Christmas sheet music for your holiday choir program.
Start shopping for new fall and winter choral music!
---
Whatever the occasion, whether an old favorite or a completely new piece, we hope you find the holiday sheet music you're looking for. If you have any questions about a particular title, or need assistance determining what related products are necessary, please contact us — we'd love to help.
From all of us at Pender's Music Co., happy holidays!