Over the last few months, Pender's has added over three hundred brand new sheet music titles, books, CDs, and DVDs to our jazz selection!.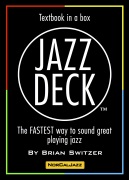 If you're looking to improve your jazz skills, give The Jazz Deck a shot. It's a hands-on approach to improvisational music and suitable for players of all levels. The deck includes a multi-dimensional presentation of basic notes and musical tidbits to help jazz students learn faster than ever. Start sharpening your abilities!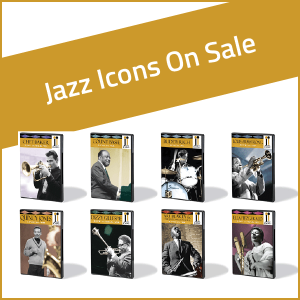 As if all these new materials weren't enough, now all of our Jazz Icons DVD sets are on sale. Each high-quality, remastered collection features rare footage of the original masters of early jazz as they play the television studios and concert halls of the past. Every collection comes with a booklet full of photos, notes, and memorabilia from the artist's family or estate. Uncover these treasures for 30% off while supplies last.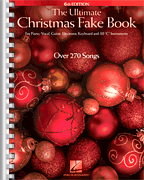 If you haven't already, head over to Pender's festive Christmas Spirit collection to find our new and best-selling Christmas sheet music favorites. We've lined up some great holiday sheet music titles to help you get in the spirit, like the comprehensive Ultimate Christmas Fakebook, your seasonal companion featuring over 270 traditional and contemporary holiday hits.
Don't forget you can preview audio of most holiday titles in our Christmas Spirit collection, and be sure to look through the assortment of accompaniment material available, too!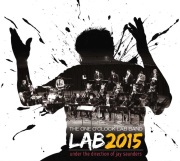 It's One O'Clock Somewhere
Remember Pender's also has the perfect gift for every jazz enthusiast on your list. Lab 2015 is the first One O'Clock Lab Band recording under the direction of Jay Saunders, featuring compositions by Drew Zaremba, Aaron Hedenstrom, Rich DeRosa, Garrett Wingfield, Kevin Swaim, and Brad Kang arrangements by Drew Zaremba. Scoop up this excellent album at Pender's while it's still in stock!