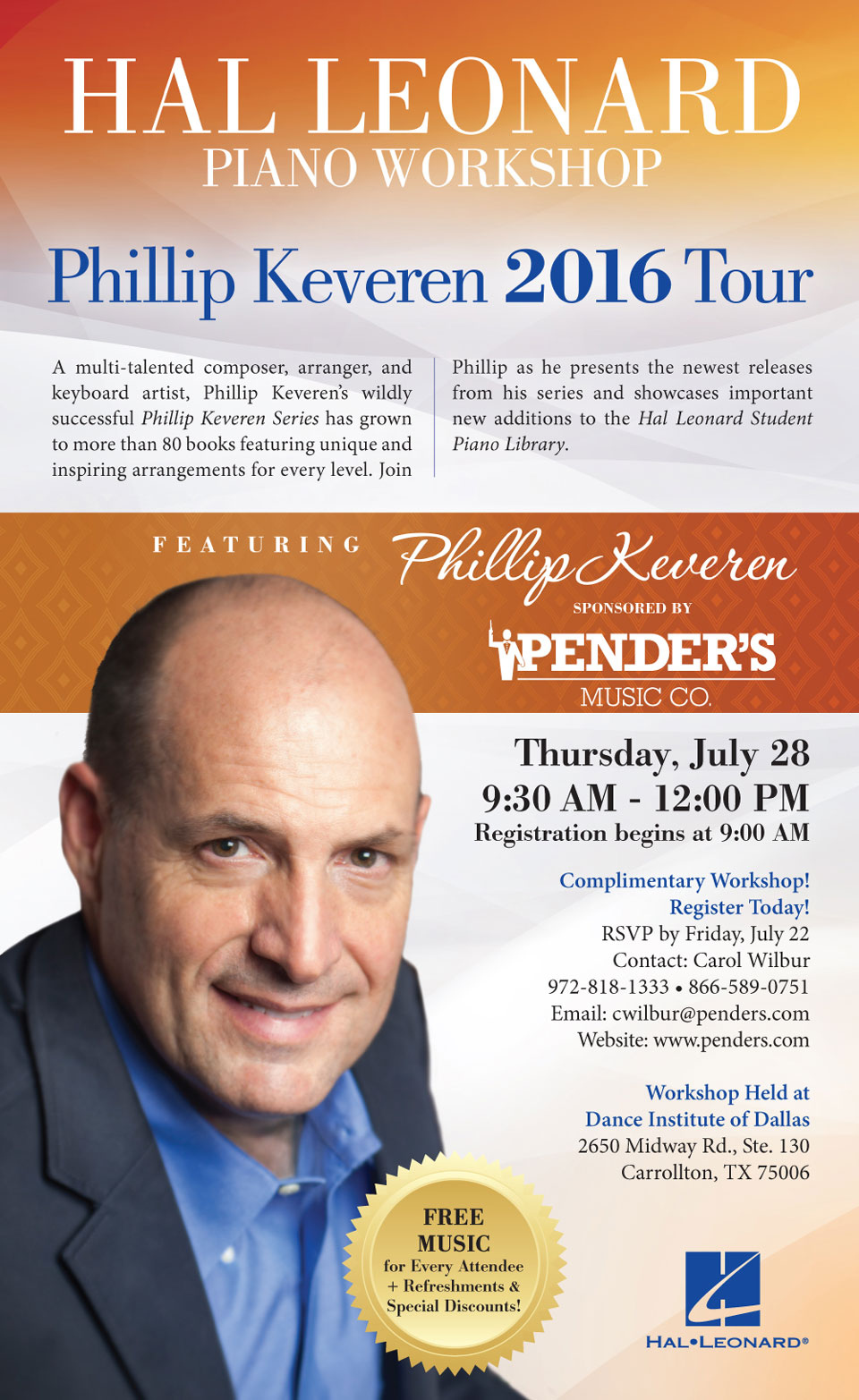 Join Pender's at the Phillip Keveren Piano Workshop
Pender's Music Co. is proud to sponsor this special event. RSVP before July 22 to reserve your spot at this Hal Leonard Piano Workshop with Phillip Keveren! Phillip's successful keyboard series has grown to a collection of more than eighty books full of arrangements for every level of pianist. At this workshop, Phillip will introduce new music and showcase recent additions to the Hal Leonard Student Piano Library. Every attendee will receive free music and special discounts.
The workshop will be held on July 28 from 9:30 a.m. to noon at the Dance Institute of Dallas. To RSVP, contact Carol Wilbur at 972-818-1333 or cwilbur@penders.com.
We hope to see you there!