Do you know Tapspace? Tapspace Publications™ is a sheet music publishing company that specializes in creative, notorious, riotous, even shock-and-awe percussion sheet music. Since the late 1990s, their focus has been on providing advanced rudimental percussion sheet music and concert percussion sheet music, especially for solos and ensembles.
This forward-thinking sheet music publishing company offers some downloadable sheet music, but they also support their dealer network of brick-and-mortar and online sheet music stores. For a catalog that is not for the faint of heart, adventurous percussionists need look no further.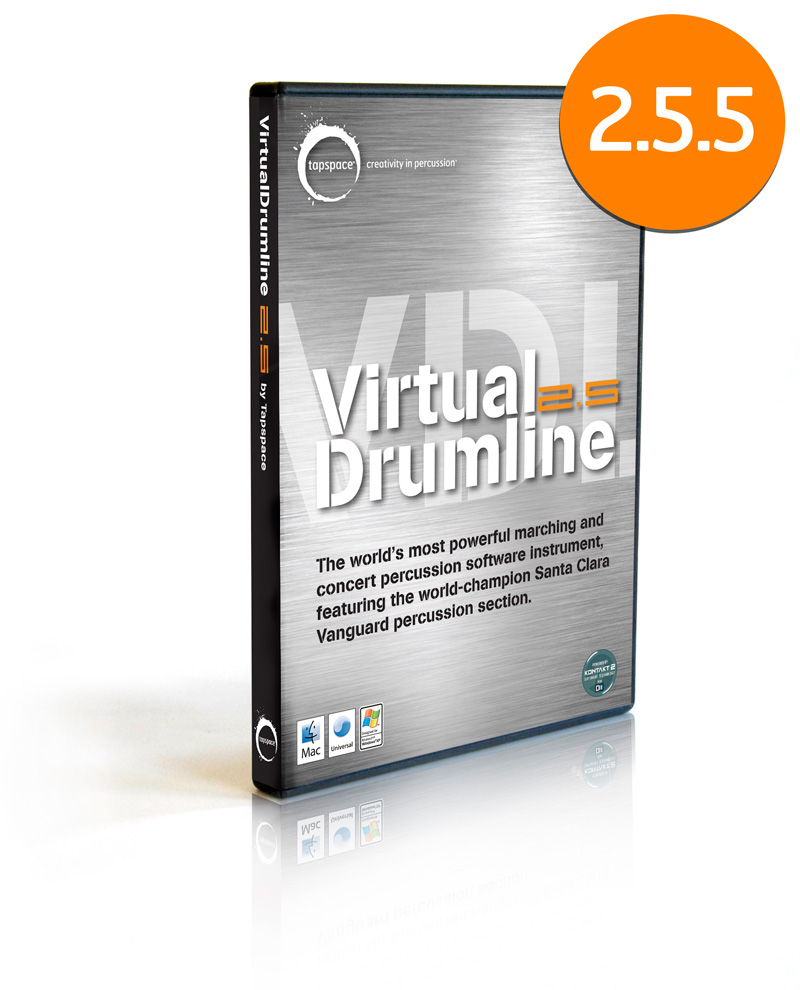 Innovation and creativity drove Tapspace to enter the software market in 2003 with the release of the software Virtual Drumline™ . Taken from the Tapspace website, "[Virtual Drumline]…allows users to achieve ultra lifelike playback of percussion sounds while composing." Fancy that!
The impact of this software "has revolutionized the way music educators, composers, and arrangers write [sheet] music and teach their music, and it has become a standard library of sounds in the education field."
Partnerships with Sibelius Software and MakeMusic! have allowed Tapspace to explore taking their innovations even further, while still maintaining software standards that make working with programs from various sources seamless.
Creativity in percussion sheet music — with technology, a hip vibe, and a bent on the crazy, wild and hilarious. Check out some Tapspace percussion sheet music and software today!
Here's a sampling of some Tapspace sheet music and software:
[19823500] Virtual Drumline 2.5 (Marching/Concert Percussion Software)
[23448300] The Blue Book (A Test Guide for the Modern Percussionist)
[22989100] Beyond Basic Percussion (10 Beginning Percussion Ensembles)
[19737000] Violent Ice Cream (Snare Drum Solos)
[21832400] Violent Tenor Cream (Tenor Drum Solos)